NAVAL SERVICES
New Building
Unquestionable proof of our training is already proven experience in new construction, major shipyards consider us the first choice for the design, manufacture and subsequent assembly of any part of the ship under construction. In addition, the availability of infrastructure, equipment and own technical team, favoring control of the whole process and guarantee of success.
Notably our extensive experience in the prefabrication of previous blocks, scales, doors, hatches and equipment metal mechanics, prefabrication and installation of pipes, among others, steel, stainless steel, cunifer, and plastic of any kind.
Special mention, our specialized team in BOILERMAKING and metalworking. We carry out manufacture of metal structures, prefabrication of pipes and supports, hoppers, tanks, vessels, chillers, boilers etc., and various tools, mechanical equipment metal.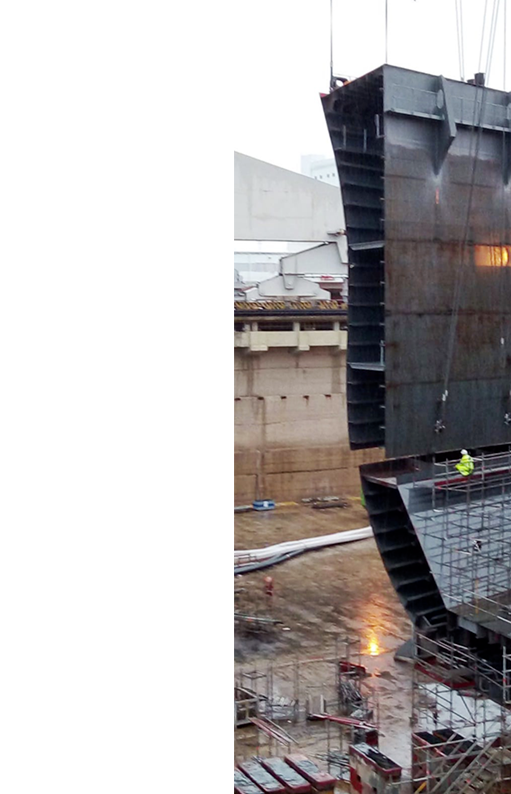 Pre-fabrication & design:

Vessel Block and associates fabrication and
assembly process.
Units for hull assembly fabrication.
Block assembly After each erection, welding on.

Pipeline design , fabrication , installation & maintenances jobs.
Boilermaking jobs: Fabrication and installation.
Vessel equipment installation.
Welding jobs.
Pneumatics & hydraulics test.
Tanks and vessel housekeeping areas cleaning operations.
New systems and installation commissioning.